Tony Irwin, President and CEO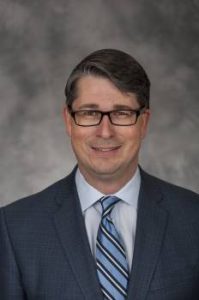 Since early 2016, Tony Irwin has been President and CEO, Canadian Consumer Finance Association (CCFA), formerly known as Canadian Payday Loan Association. CCFA is a national trade association representing businesses that provide a range of financial products to Canadians including payday loans, installment loans, cheque cashing, wire transfer services, bill payment services and currency exchange. The association advocates for regulations that balance the need for strong consumer protection with a viable industry.
Previously, Tony was Vice President, North American Government Affairs, with Dollar Financial Group, Inc. based in Toronto, where he directed government affairs initiatives across Canada and the United States to influence the public policy environment and enhance the company's profile and position as an industry leader. Tony served as Chairman of the Canadian Payday Loan Association, and was active with the Community Financial Services Association of America.
From March 2009 to July 2012 Tony was Manager of External Affairs & Consumer Relations with Allstate Insurance Company of Canada, where he implemented a national government relations strategy and served as official company spokesperson.
Prior to joining Allstate, Tony served as Executive Director of the Justin Eves Foundation, a non-profit organization granting scholarships and bursaries to learning-disabled and disadvantaged young people to assist them to achieve a post-secondary education.
Tony has also held key political roles, and was Senior Advisor to an Ontario Premier and Executive Assistant to the Leader of the Official Opposition.
Tony has a Bachelor of Arts in Political Science from the Huron University College at the University of Western Ontario.
He can be reached at:
905-522-2752